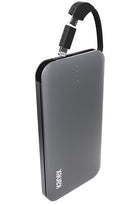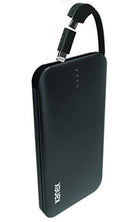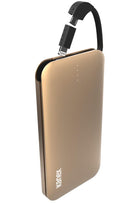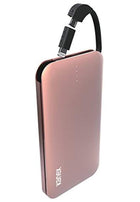 Description
After placing your order you will be contacted by a representative to discuss your design.
Wanting a one of a kind charger? We have you covered with 4 case color options and unlimited possibilities of images we can laser engrave on them! Trust us, this charger is a must for your EDC (Every Day Cary). Say good bye to those days of having a dead phone. Works for both IOS or Android.  No more long or additional cables in your pocket! 
Here is what the manufacture had to say about it!
The Kanex 8,000mAh GoPower Battery (Space Gray) offers premium performance charging power encased in a sleek and stylish aluminum finish. This durable yet slim profile easily fits in your pocket or bag so you always have power when you need it. With a 8,000mAh battery capacity, GoPower can charge your iPhone 7 up to 2 times before it needs to be recharged. The smart charging technology provides your device with up to 2 amps of power for a quick charge while the built-in surge protection feature keeps your devices safe. It has a built-in micro USB cable with an integrated Apple-certified Lightning adapter so you can charge either iOS or Android devices without having to bring an additional cable. It can charge 2 devices simultaneously.
5" x 2.4" x 0.5" inches
6.8 ounces